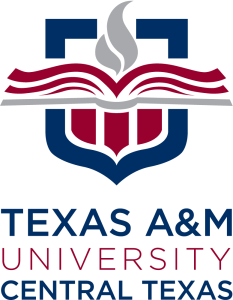 Control:

Public

Carnegie Classification:

Master's

Institution:

4 Year

Enrollment:

<3000
2021 Recognition Categories
Faculty & Staff Well-being
Supervisor/Department Chair Effectiveness
What makes your college a great place to work?
Employee Comment

I appreciate the focus on work/life balance, particularly through the difficulties of the past year. I feel that this has not only helped my productivity to increase, but has given more peace of mind about what can be accomplished while working both from home and on campus. I also appreciate that this university always seems to try their best to meet the needs of their students, staff, and faculty to the best that resources and abilities allow.
President's Statement

For Texas A&M University-Central Texas to continuously pursue its aspiration of being recognized as a truly great place to work, it must never lose sight of the value of each member of its faculty and staff, engaging, supporting, and recognizing each one of them. Though their responsibilities vary, each one contributes in his or her own way to the education and to the ultimate success of our students. Each one is actively building this university.
Vital Statistics
Staff

Fulltime Admin:

36

Fulltime Eps:

68

Fulltime Faculty:

99

Fulltime Non-Exempt Staff:

53

Adjunct Count:

95
Average Annual Salary

Faculty:

$75,157

Administration:

$100,418

Exempt Professional Staff:

$45,030

Non-exempt Staff:

$27,201
Voluntary Turnover Rate

Full-time Faculty:

11%

Adjunct/Part-time Faculty:

4%
3

Years Recognized