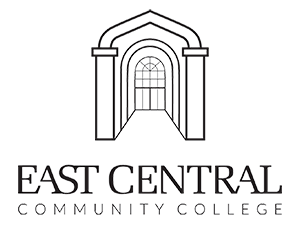 Control:

Public

Carnegie Classification:

Assoc

Institution:

2 Year

Enrollment:

< 3,000
2019 Recognition Categories
Compensation & Benefits
Teaching Environment (Faculty Only)
What makes your college a great place to work?
Presidential Statement

East Central Community College is a great place to work because of its people. Members of the College family strive daily to make a positive impact in the lives of others. They are committed to the vision and mission of our institution and understand and value the significant role they play in achieving them. I am honored to serve along aside others who adhere to the EC Way - Excellence with Class.
Employee Comment

The thing that is appreciated most in my time at East Central Community College is the culture surrounding the college at all times. The EC Way is something special that you do not find at any other institution and the fact of the matter is that the faculty and staff care about the college, its students, the future of the college, and are always looking for ways to improve upon things in the physical, mental, social, academic, and spiritual senses.
Vital Statistics
Staff

Combined Administration and Exempt Staff:

66

Fulltime Faculty:

78

Fulltime Non-Exempt Staff:

70

Adjunct Count:

49
Average Annual Salary

Faculty:

$50,284

Administration:

$98,452

Exempt Professional Staff:

$52,043

Non-exempt Staff:

$28,207
Voluntary Turnover Rate

Full-time Faculty:

9

Full-time Staff (excluding Faculty):

9
3

Years Recognized