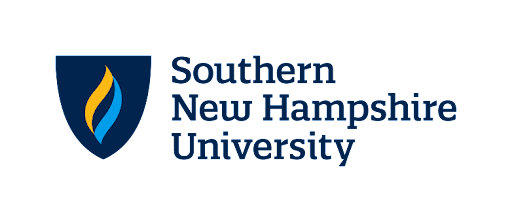 Control:

Private

Carnegie Classification:

Master's

Institution:

4 Year

Enrollment:

>10,000
2022 Recognition Categories
Compensation & Benefits
Confidence in Senior Leadership
Diversity, Inclusion & Belonging
Faculty & Staff Well-being
Job Satisfaction & Support
Mission & Pride
Professional Development
Supervisor/Department Chair Effectiveness
What makes your college a great place to work?
Employee Comment

I appreciate that SNHU is mission driven and genuinely seeks to improve the lives of learners. I also appreciate that we strive to do better every day, and for the most part we do. I find that most of my colleagues are kind, generous, and sincere. Like me, the majority of SNHU employees genuinely want to be a part of something great and make a difference through their work.
President's Statement

At SNHU, we are proud of our employee benefits program, but what sets us apart is our student-focused culture. Our passion for learner success is truly unlike any other in higher education. I think everyone who works here at SNHU feels we are helping to make the world a better and more just place, one learner at a time. In the end, we are in the business of hope. That's a pretty great mission.
Vital Statistics
Staff

Fulltime Admin:

652

Fulltime Eps:

2329

Fulltime Faculty:

121

Fulltime Non-Exempt Staff:

1073

Adjunct Count:

7010
Average Annual Salary

Faculty:

$91,588

Administration:

$118,797

Exempt Professional Staff:

$65,028

Non-exempt Staff:

$45,030
Voluntary Turnover Rate

Full-time Faculty:

3%

Full-time Staff:

8%
15

Years Recognized

12

Years of Honor Roll