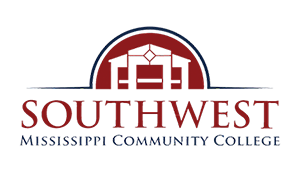 Control:

Public

Carnegie Classification:

Assoc

Institution:

2 Year

Enrollment:

<3000
2021 Recognition Categories
Compensation & Benefits
Confidence in Senior Leadership
Faculty & Staff Well-being
Job Satisfaction & Support
Mission & Pride
Professional Development
Supervisor/Department Chair Effectiveness
What makes your college a great place to work?
Employee Comment

This college provides a family work environment to the employees. It is a very enjoyable place to work. I believe that most people feel comfortable to talk to their supervisors and know their thoughts and ideas will be appreciated and respected.
President's Statement

Southwest Mississippi Community College is a special place for its students and employees. Our culture continues to encourage strong relationships between employees, students, and the community. Our campus is more than just a place of employment, it provides an environment which allows our faculty/staff to develop their passion for teaching and learning. Resources are provided so that student success is the norm.
Vital Statistics
Staff

Fulltime Admin:

6

Fulltime Eps:

129

Fulltime Faculty:

71

Adjunct Count:

20
Voluntary Turnover Rate

Full-time Faculty:

Not Submitted

Adjunct/Part-time Faculty:

Not Submitted
5

Years Recognized

3

Years of Honor Roll