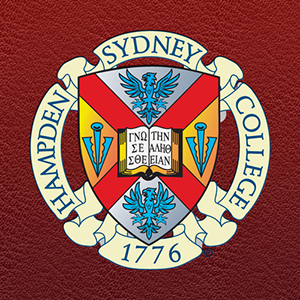 Control:

Private

Carnegie Classification:

Bac

Institution:

4 Year

Enrollment:

< 3,000
2019 Recognition Categories
Collaborative Governance
Tenure Clarity & Process (Faculty Only)
What makes your college a great place to work?
Presidential Statement

The best thing about working at Hampden-Sydney is our daily pursuit of the same noble mission "to form good men and good citizens that our founders established in 1775. We share, and work toward, the common purpose of helping young men become their best selves. Our commitment to our distinctive mission, the authentic way we pursue it, and the results we see in our young men, make our work highly meaningful and rewarding.
Employee Comment

I appreciate the positive values embedded at Hampden-Sydney College, which include a major emphasis on character.[...]Additionally, the college offers a warm and supportive environment in which to work, where relationships are not only professional, but familial in nature. Individuals are polite and eager to help one another. I am very proud to be associated with Hampden-Sydney College. It is definitely the best place I have ever worked.
Vital Statistics
Staff

Combined Administration and Exempt Staff:

105

Fulltime Faculty:

103

Fulltime Non-Exempt Staff:

133

Adjunct Count:

10
Average Annual Salary

Faculty:

$76,170

Administration:

$81,696

Exempt Professional Staff:

$56,891

Non-exempt Staff:

$32,394
Voluntary Turnover Rate

Full-time Faculty:

7

Full-time Staff (excluding Faculty):

13
1

Years Recognized