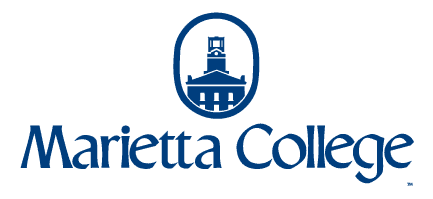 Control:

Private

Carnegie Classification:

Bac

Institution:

4 Year

Enrollment:

< 3,000
2020 Recognition Categories
Collaborative Governance
Compensation & Benefits
Confidence in Senior Leadership
Facilities, Workspace & Security
Job Satisfaction
Professional/Career Development
Respect and Appreciation
Teaching Environment (Faculty Only)
Tenure Clarity & Process (Faculty Only)
Work/Life Balance
What makes your college a great place to work?
Presidential Statement

The Marietta College community is an engaged and passionate group of scholars and professionals who share a common mission to help our insightful and bright students reach their full potential. Through this shared purpose, we are making a life-changing impact on our students' lives. This is why Marietta College places such a high value on the important work that our employees do every day to make this such an amazing place to live, learn, and work.
Employee Comment

Marietta College emphasizes maximizing your potential for your position while also recognizing you have other facets of your life. I appreciate the community feel to this institution and love the mentality we are all in this together. We are constantly trying to blaze a new trail while respecting our history.
Vital Statistics
Staff

Fulltime Admin:

8

Fulltime Eps:

124

Fulltime Faculty:

115

Fulltime Non-Exempt Staff:

133

Adjunct Count:

35
Average Annual Salary

Faculty:

$68,851

Administration:

$182,625

Exempt Professional Staff:

$58,324

Non-exempt Staff:

$30,230
Voluntary Turnover Rate

Full-time Faculty:

5%

Full-time Staff (excluding Faculty):

12%
3

Years Recognized

2

Years of Honor Roll